Financial Tips for 2020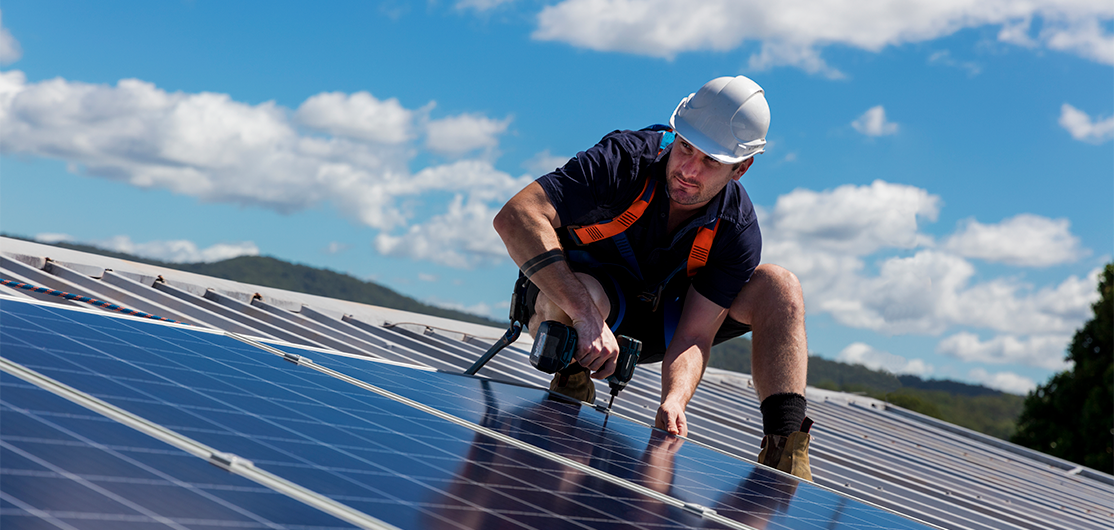 5 Reasons to Get Solar Today
As homeowners, we are always looking for new ways to reduce our monthly expenses yet increase the value of our home. Installing solar on your home does both, and more. So, to share our passion for going Green and to help you decide on Solar, we are wrapping up our 20 Financial Tips for 2020 with five reasons to get solar today.
1. Reduce Your Electricity Bills
When you install solar panels on your home, you will generate power for the life of your panels (25+ years) and cover your energy consumption each and every month, sometimes covering more than 100% of your usage. Plus, you can feed that extra energy back into the grid for credit on your electric bill.
2. Increase Your Property Value
Experts have found that homes with solar systems have higher property values and sell more quickly than homes without.
3. Shield Yourself From Increased Energy Costs
Having your own solar energy system allows you to fix your electricity rate and protects you against unanticipated increases in energy costs.
4. Take Advantage of the Tax Credit Extension
At the end of 2016, a five year extension made tax credits available through 2021, on a sliding scale. From 2016 through 2019, the tax credit was 30 percent of the system's cost. This year, solar owners can deduct 26 percent of the cost of the system from their taxes. The percentage drops to 22 percent in 2021, and then again to 0 percent for residential systems and 10 percent for commercial systems in 2022. So, if you are thinking about installing solar and want to make the most out of its tax deduction, 2020 is the time to buy.
5. Protect our Environment
Creating your own energy is a wonderful way to reduce your carbon footprint and help reduce greenhouse gases in our community.