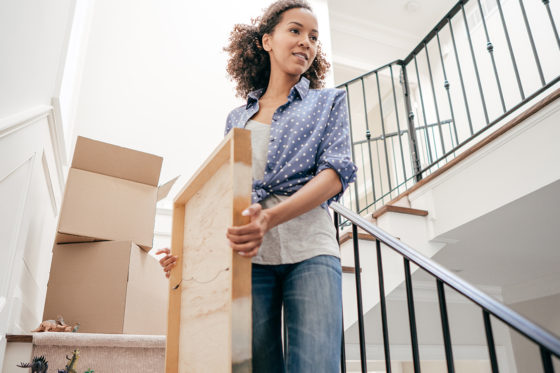 MORTGAGES MADE FOR SAN DIEGO
WE KNOW YOU. WE KNOW LOANS.
Apply online
FIXED RATE AND ADJUSTABLE HOME LOANS
Low and Easy. Two things not often associated with San Diego real estate market. Let us help you navigate a purchase or refinance with a better process designed exclusively for members.
Easy Process
Handle your mortgage by phone, web or in person
Online Application
Apply 24/7, 7 days a week
Lock in Your Rates
Lock in your rates when you apply online
Purchase or Refinance
Buy a new home or get a better rate on your existing home loan
Fixed and Adjustable Loans
Find the rates and terms that work best for you
Loan Options
Jumbo, FHA, VA and USDA loans available
Today's Home Loan Rates
We offer fixed or adjustable-rate closed-end, simple interest loans used for home purchase or refinance, including:
Purchase or Refinance
Jumbo or conforming
FHA and VA
1st Time Homebuyer
Visit our Mortgage Center or call our Wheelhouse Mortgage Specialist at 619-278-5771 to apply today!
Get Pre-Qualified Today
To get started, visit our mortgage loan center. Find custom rates, expert guidance, and fill out our easy online mortgage application. Have questions? Call our Wheelhouse Mortgage Specialist at 619-278-5771.
Apply now
My Mortgage Account
Login to Mortgage Services to access your mortgage account and pay your mortgage online.
CU Home Advantage
As a member of our credit union, you may be eligible for our rebate program. This assistance program helps to make homeownership more affordable by connecting you with a real estate rebate and other discount programs. Enroll and discover your rebate potential!
VA, FHA and USDA Loans
In addition to our conventional loans, we also offer FHA (Federal Housing Administration), VA (Veterans Administration) and USDA financing. Talk to Joan McGrogan, our Loan Processor, to see if you qualify for lower rates through these loans!
Stop by one of our branches
Call a Wheelhouse Mortgage Specialist today

Back to Top