Free Digital Banking – There's an App For That
Access your accounts anytime, anyplace. Our mobile app features state-of-the-art security and super simple mobile deposit. Do all of your banking from your phone, 24/7.
Mobile Deposit
Deposit checks in just a few taps using your smartphone.
Quick Login with Biometric ID
Conveniently access your accounts on-the-go using our mobile app.
Pay Anyone
Use Zelle® to pay anyone you know in real time.
Unified Access
Manage all your accounts and memberships with a single login.
Pay Bills
Schedule multiple and recurring payments from any of your eligible accounts.
Snapshot Account View
View account balances from the login screen or from your smartwatch.
Deposit Checks From Your Phone
Use your device to deposit checks into your checking or savings accounts anytime day or night—no need to visit a branch or ATM. Login to our mobile app to register today.
Free—no fees
Easy—login to our mobile app, choose an account, snap photos of the front and back of your endorsed check, and then tap "Deposit Check"
Very secure—mobile deposit is just as secure as our online banking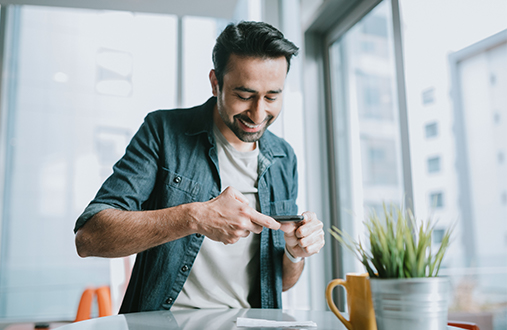 Quick Login with Biometric ID
If you have an Apple device or Android device, you can take advantage of our integration with the security feature of your device. Once you're enrolled in TouchID, FaceID or Fingerprint ID, you only need to press your finger or use the front facing camera for facial recognition instead of typing in your password to login to our mobile app.
To get started, ensure your app is updated to the latest version. Check the box next to "Enable Biometric ID" located in the app's "Settings" widget.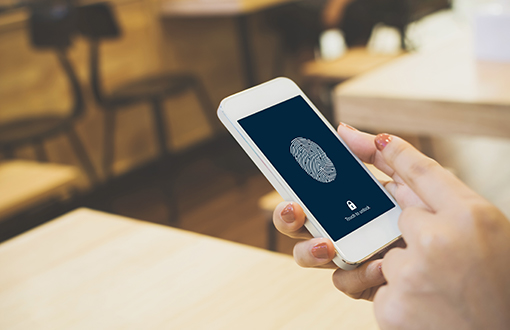 Alerts and Notifications
If you'd like, you can get account alerts through push notifications on your smartphone. Set up alerts to track transactions, account thresholds, deposits, budget goals, and more. Click on Settings in the mobile app to manage your alerts. You can set up push notifications for the following account alerts:
Balance summary and threshold
Transaction threshold
Budget and savings goals
Transfer success or failure
Debit card purchase
Insufficient funds
Loan payment due
Automatic deposit or withdrawal
Account login or contact info updates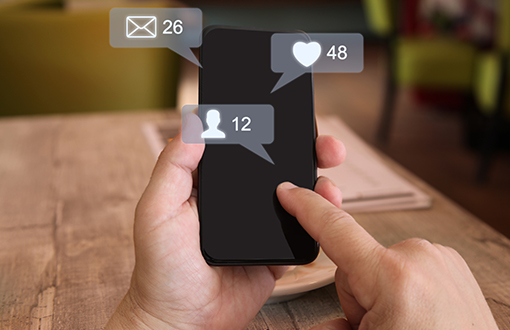 Ready to Use Mobile Banking?

Back to Top