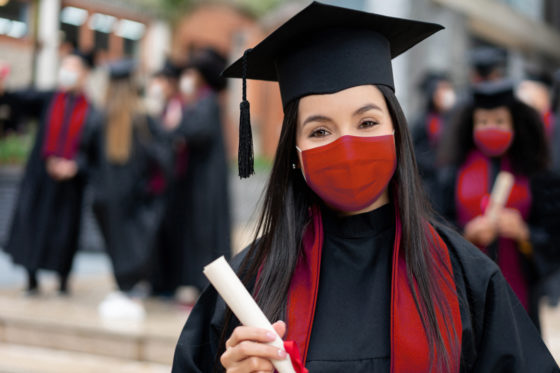 College Scholarships
Congratulations to Our Recipients!
$1,000 College Scholarship Programs
Our two distinct college scholarship programs recognize and reward exceptional students who demonstrate traits of leadership, a commitment to public service and a desire to make a positive impact on their communities.
Badge of Honor College Scholarship
This scholarship program was born out of a desire to support students of first-responders during the COVID-19 pandemic. This year, we continue to offer this scholarship opportunity as many first-responder families are still feeling the heavy affects of the pandemic.
Sustainability College Scholarship
This scholarship program is aimed to recognize college-bound students who have a vision and desire to support the environment with eco-friendly initiatives.
Badge of Honor College Scholarship
CONGRATULATIONS TO OUR 2021 RECIPIENTS
Isabella Gilmore

Graduated Steele Canyon in Spring Valley

Alexis Guevara

Graduated Bonita Vista Senior High School in Chula Vista

Trevor Marshall

Graduated Del Lago Academy in Escondido

Amaya Valenzuela

Graduated Steele Canyon High School in Spring Valley

Lauren Wahl

Graduated Cathedral Catholic High School in San Diego
Sustainability College Scholarship
CONGRATULATIONS TO OUR 2021 RECIPIENTS
Olivia Barman

Graduated University City High in San Diego

Sara Cortes

Graduated Granite Hills High School in El Cajon

Bennett Hochner

Graduated Sage Creek High School in Carlsbad

Angelica Kamahi

Graduated Granite Hills High School in El Cajon

Andrea Orozco

Graduated Castle Park Senior High School in Chula Vista