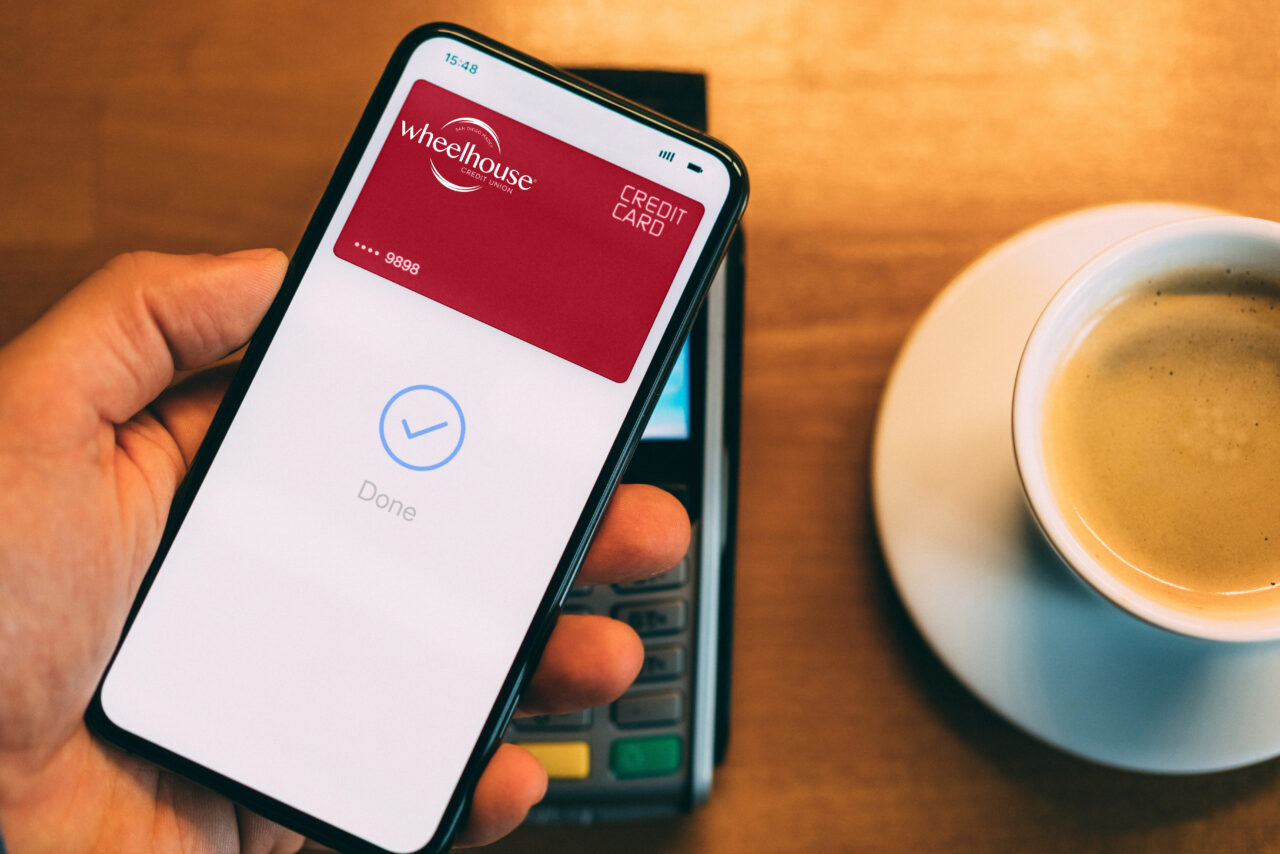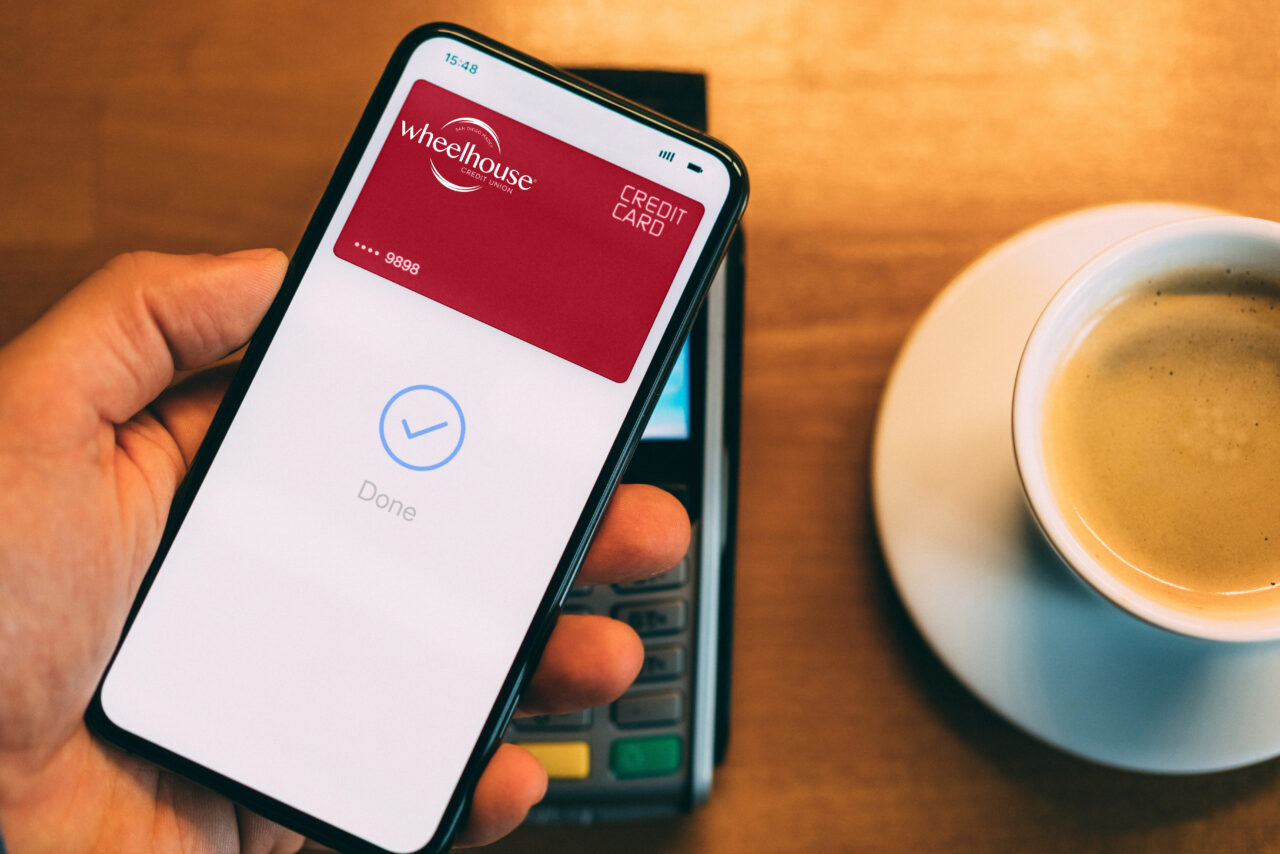 FORGOT YOUR WALLET?
We've Got You Covered
Learn More
Contactless. Safe. Secure.
Enjoy the convenience of having your Wheelhouse Cards digitally stored on your mobile device. Simply add your Wheelhouse Visa® Debit Card and Credit Card to any major digital wallet app. Use your digital wallet to pay for contactless, safe, and secure transactions.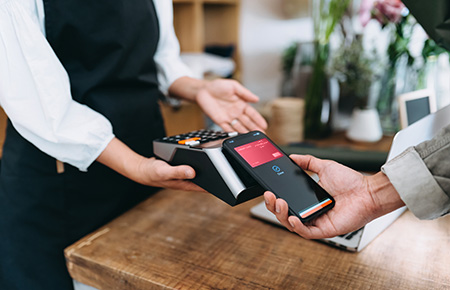 How To Pay For Purchases
To pay with your digital wallet, look for the contactless payment symbol on the payment terminal:
Unlock phone and open the mobile wallet app
Hold it near the contactless reader on the payment terminal
Follow the on-screen instructions
(Hold phone by the contactless reader until phone vibrates and/or beeps, signifying payment has been accepted. A checkmark may also display when the transaction has been authorized)
ADD A CARD TO DIGITAL WALLET
Launch the wallet app on your smart device.
If you're new to digital wallet, simply tap on the 'Add a Card' or 'Add Payment Method' option in the wallet app on your device
Enter the card details manually or, if prompted, take a photo of the card to auto-populate the fields
Update a Card
On most devices, you can update an existing card by tapping on the 'Payment' menu item or selecting the specific card on the app Home Screen
If those options are not available, simply follow the process above and add a new card
Ready to open a Wheelhouse Account?