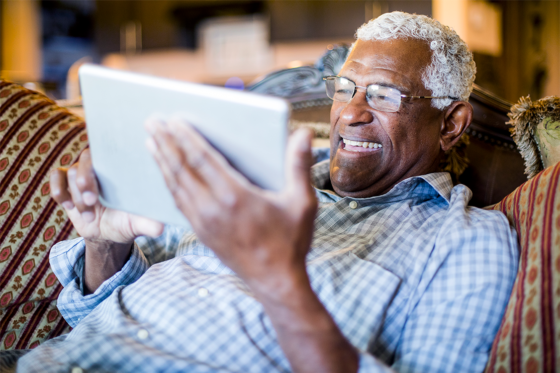 More Points for the Holidays
Earn 3x points on retail purchases with our Rewards Credit Cardx
Apply for a Credit Card
Earn 25,000 Bonus Pointst
Earn 25,000 bonus points on a new Rewards Credit Cards when you spend $2,500 in purchases within the first 90 days of account opening.
Redeem points for cash back, gift cards, merchandise, travel & more.
Earn Triple Points on Holiday Shoppingx
Earn 3x the points on qualifying online and in–store retail purchases through December 31, 2021. See qualifying categories here.
Platinum Visa
Lowest Rates. No Annual Fee.z
With a Wheelhouse Visa Credit Card, you can enjoy our lowest rates, worldwide purchasing power, and no annual fee.z
Apply
Get $10 – $25 back
on your next purchase at select Sam's Clubs, Adobe, Rover, Ipsy and more in-store and online retailers.
See offer details and more bonus reward opportunities
here.
Select "View Sample Rewards" > "Earn more" > "Ampre"
Please note: Participating merchants can change, so search often.
Visa Platinum Credit Card
Our Visa Platinum Credit Card has no annual feez, a competitive interest rate based on your credit score, and security features that offer peace of mind.
Low rates: 9.49% - 21.49% APR*
No annual feez
Limits of up to $20,000
Compatible with Apple Pay, Google Pay, Samsung Pay, Fitbit PayTM and Garmin PayTM
APPLY FOR A NEW CARD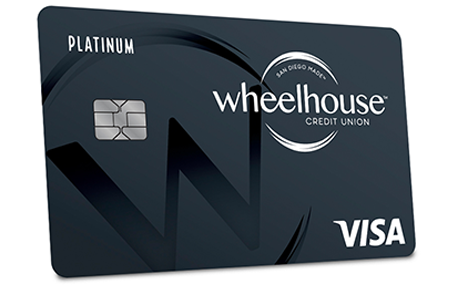 Visa Platinum Rewards Credit Card
Our Visa Platinum Rewards Credit Card offers all the same great benefits as our Platinum Credit Card, while also earning you reward points for every dollar spent on purchases.
Low rates: 10.25% - 22.25% APR*
No annual feez
Limits of up to $20,000
Compatible with Apple Pay, Google Pay, Samsung Pay, Fitbit PayTM and Garmin PayTM
Earn rewards on signature-based transactions: $1 spent = 1 point
APPLY FOR A CREDIT CARD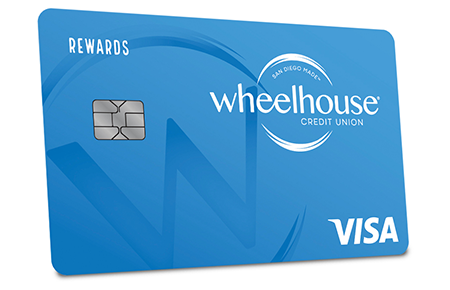 Earning Points Doesn't Get Any Easier
Simply use your Wheelhouse Rewards cards for all of your everyday qualified purchases and earn points. From groceries to fuel to utility bills, your purchases will earn generous reward points. Discover and manage the many ways you can redeem your points.
Cash back
Travel
Gift cards: Dining, entertainment, fuel, salons, spas, and shopping
Tickets: Concerts, sports, theater, and theme parks
Green products
Charitable donations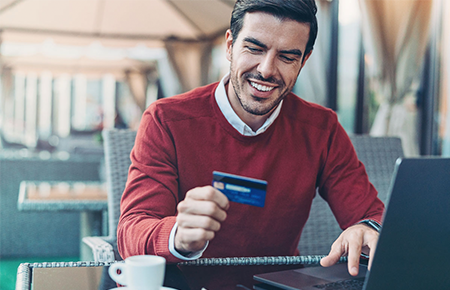 Digital Wallet
Enjoy the convenience of having your Wheelhouse Cards digitally stored on your mobile device. Simply add the Wheelhouse Visa Debit Card and Credit Card to any digital wallet app! Wheelhouse cards are compatible with:
Apple Pay
Google Pay
Samsung Pay
Fitbit Pay
Garmin Pay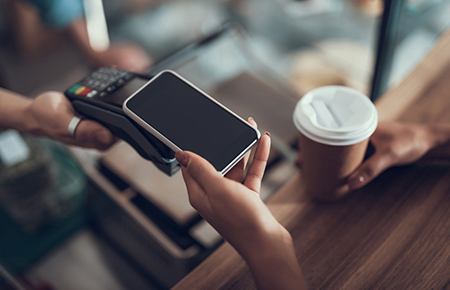 Zero Liability Policy
The Visa Zero Liability Policy protects you if your card is lost, stolen, or if fraudulent activity occurs; powered by an anti-fraud artificial intelligence detection system.
Fraud Monitoring
Continuous fraud monitoring to detect suspicious activity on your credit or debit card.
Advanced Security
Advanced security for your online purchases. With Visa Secure, purchasing online is as fast and secure as buying in a store.
Debt and Credit Calculators
Ready to apply for a Wheelhouse Credit Card?

Back to Top
Disclosures
*APR = Annual Percentage Rate. Rates are effective as of November 21, 2021 and are subject to change without notice. All loans are subject to credit approval. The APR will vary with the market based on the prime rate.
Please Note: Verified by Visa enrollment is no longer required on Wheelhouse Credit Union cards, but rest assured that your Visa card transaction is still secure. Your security is important, and therefore we have deployed advanced risk detection technology to monitor transactions which removes the need for passwords, allowing you to shop without interruption.
Wheelhouse Card Rewards Program Terms and Conditions
xTriple reward points are earned on qualifying retail purchases made on Visa Rewards Credit Cards between 10/01/2021 and 12/31/2021. Bonus points will post to your account within 2 billing cycles following the end of the promotion. For a complete list of qualifying categories, visit wheelhousecu.com/bonusrewards.
tBonus offer valid for new credit card cardholders on Visa Platinum Rewards Credit Cards opened by 12/31/21. Bonus points are earned when you spend $2,500 on qualifying purchases within 90 days of account opening. Qualifying transactions exclude cash advances, overdraft protection advances, fees and ATM transactions. Bonus points will post to your account in April 2022.