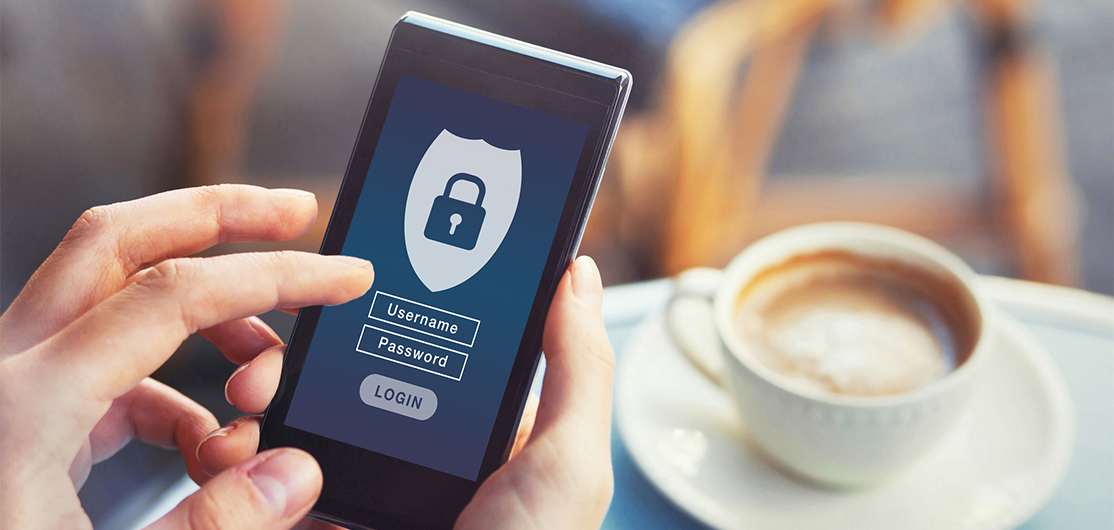 Simple Tips to Protect Yourself from Identity Theft
As fraud becomes more prevalent and fraudsters become more creative, it's important to arm yourself with the tools to help protect you and your loved ones. The four steps below focus on how you can create obstacles to make it harder for fraudsters to garner your personal data and/or transact business using your hard-earned money:
1. Use Strong and Diverse Passwords
Always password protect your digital properties, no matter what. And, when selecting passwords, it's important to choose different passwords for each account, so if a fraudster is able to access one of your digital properties, they may not be able to access others.
Use complex passwords with a mixture of numbers, symbols and letters, upper and lower case. Refrain from using your telephone number, address, birthdate, or names of relatives, as these are the first things fraudsters will try.
If you suspect someone is attempting to get access to one of your digital properties, change your password immediately. You also may want to create a schedule so that you remember to change your passwords periodically throughout the year for added protection.
2. Slow Down and Be Cautious
Slow down and be cautious as you go through your inbox and text messages, as identity thieves routinely send emails and text messages to phish for information. Moving too quickly may cause you to click on something that is not legitimate, leading you to provide your information on a fraudulent site. You should also consider enabling multi-factor identification when possible. That way, if fraudsters try to change your credentials, you may have an opportunity to stop it.
Fraudulent correspondence often use a generic opening, something like "Dear account holder", instead of using your actual name. They typically have a sense of urgency, including subtle threats like "confirm your username" or "your account has been overcharged or frozen". Often times they will use incorrect spelling or grammar.
If you feel compelled to respond right away, leave the text or email completely. Do not click on any links.
If the correspondence claims to be from your financial institution, call them directly using the telephone number on the back of one of your debit or credit cards.
If you accidentally click a link or open a suspicious document, call your financial institution immediately and change any/all passwords associated with the institution referenced.
3. Set Up Alerts for Your Financial Accounts
Monitoring your financial transactions with alerts makes it especially hard for fraudsters to get away with multiple purchases. Real-time alerts will let you know as soon as a transaction is made, allowing you to know if and when an unauthorized transaction is made. If you receive an alert about a transaction you did not conduct, reach out to your financial institution immediately so they can monitor your account and decline transactions and/or close your card and order a replacement.
4. Consider an ID Theft Protection Membership
In addition to staying knowledgeable of current fraud tactics and implementing good security habits, it may be beneficial for you to purchase an Identity Theft Protection Membership.
Here are some of the things an ID Theft Protection Membership can do for you:
Provide insurance coverage
Monitor your credit reports
Monitor your SSN, Email and Phone
Assess your risk
Provide access to a resolution team
Dark web monitoring
Alerts for new financial applications in your name
You can compare different ID theft protection companies and plans or see if your financial institution or workplace has options in place for you. For instance, Wheelhouse Credit Union Members can receive a free 30-day ID Theft Protection Membership and up to 30% the plans through Financial Lock. Learn more about the Financial Lock offer here.