Financial Tips for 2020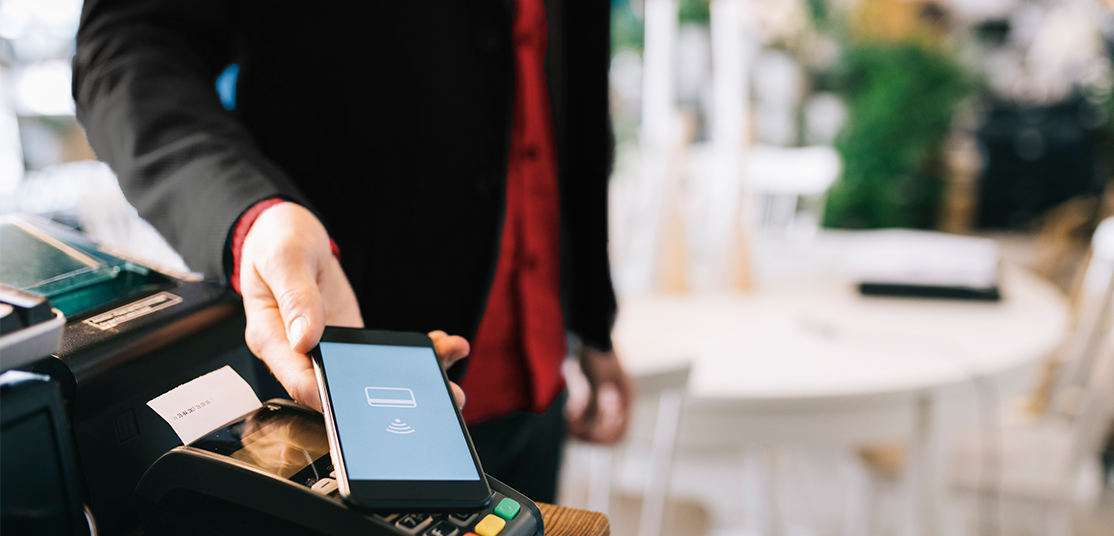 Security: Keep Yourself, and Your Finances, Safe
As part of our 20 Financial Tips for 2020 series, we want to make sure you have the tips and tools to keep yourself, and your finances, safe.
1. Keep Your Private Information, Private
We never think we will become a victim of fraud until it's too late. That's why, it is important to always be cautious when you are contacted and prompted for personal information. A common fraud tactic is to impersonate a financial representative and make-up a scenario, such as there being fraud on your account, to encourage you to release private information.
Since your financial institution may indeed contact you, it is important to distinguish what they will not ask you for. At Wheelhouse Credit Union, we will never call you and ask you for:
Your Digital Banking username and/or password
Your Wheelhouse account number
Your Debit or Credit Card number, CVV, or PIN
If you are unsure of the caller's identity, you should always hang up the phone and contact the institution directly. It is important to note, fraudsters may be using 'line-tapping' to stay connected after you hang up. This may allow them to remain on the line during your next call, or redirect it back to them. However, it is believed that line-tapping only remains in effect for several minutes after the initial call.
Therefore, we recommend you wait 5 to 10 minutes before calling the institution directly, or call immediately from another line.
2. Set Strong Passwords or Use an Alternative Method.
This is SO important, we cannot stress it enough. Here are a few dos and don'ts when setting up your passwords:
Do use 15+ characters. A great way to do this is to make up a sentence that you can remember. The longer the password, the better.
Do swap out letters with numbers, symbols and a mix of uppercase and lowercase.
Do have different passwords for each account. If a hacker gets your password from one platform/application, they can try and use it across your other platforms. If you have a different password on these platforms, you will reduce the chance of them getting in.
Do change your passwords every 3 to 6 months, depending on complexity.
Don't use obvious numbers like your birthday, your wedding date, or your address.
Don't use obvious words like your child's name, your last name, or commonly used words.
Don't use the same password across multiple platforms.
Don't recycle old passwords. Your old passwords were likely less strong and more simplified. These passwords may have been breached at some point without you knowing. It is best to avoid this and just create new passwords.
Do you have a hard time remember passwords? Consider using a secure password management system such as Bitwarden or a tool such as a YubiKey.
3. Protect Your Personal Identification Number (PIN)
Be alert when making purchases
Pull hard on card scanners to make sure that a skimmer is not attached
Check for cameras that may be picking up your PIN
Cover the keypad when typing in your PIN
Look for anyone nearby that may be glancing over your shoulder
When possible, use metal keypads over silicone to protect from infrared readers
4. Use a Digital Wallet
Generally speaking, digital wallet applications are better secured than your physical credit or debit card. This is because the digital wallet app provides a unique, one-time code whenever you make a purchase. This code can only be used for that specific purchase, which means if a hacker got the code, they wouldn't be able to use it. By using a code, it also eliminates the need for card details to be transferred, preventing an employee and/or a potential hacker from receiving your card details. To learn more about the security of digital wallets, you can check out this article on DefendingDigital.
5. Be Wary of Public WiFi
Public WiFi is both convenient and dangerous. The number one tip to remember when you are connected to public WiFi is to avoid making any financial transactions or logging into any financial account. You may want to consider using a Virtual Private Network (VPN) for an extra layer of security when using public WiFi. You can learn more about VPNs and see a provider comparison here.
For more information on security and common fraud tactics, visit WheelhouseCU.com/security.