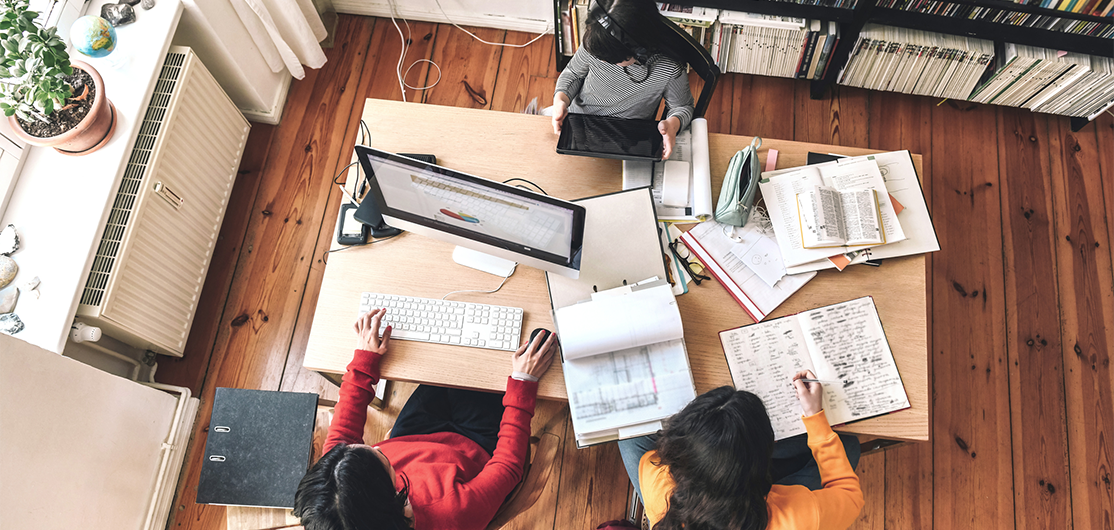 How to Fund and Set Up a Home Office and Classroom
Many of us have found ourselves in a new reality this year, one that comes with new work patterns, school environments and more. As our Stay-at-Home efforts continue, we thought it would be helpful to provide some insight into how to fund and set up a functioning home office, one that can be used for telecommuting and/or academics.
Step 1: Determine How Many Office Spaces You Need
First off, determine how many office or classroom spaces you need. Depending on the number of people working from home and taking classes online, you may need more than one office or classroom space. Whether it is one or ten, it's important to know exactly who needs dedicated space to complete their tasks, prior to setting everything up.
Step 2: Choose Dedicated Areas
Once you have a good understanding of how many office spaces you need, identify where each person will be working. In some cases, you may all need to work in one area. In others, you may be able to identify a space in separate rooms for each worker. Ideally, a home office should be in a quiet area that allows some privacy. This is especially important if you share your residence with children or roommates.
It is important to note, children who are participating in online classes may need some supervision; therefore, you may want to pick a location for them to work that is within your eyesight.
Step 3: Make a List of What You Need
Take a moment to make a list of all of the items each person will need to fulfill their responsibilities. Then, create a budget to purchase the items you currently do not have. The following is a good start of what you may need:
Computer, Laptop, iPad
Monitor
Wifi
Desk
Comfortable Chair
Good Lighting
Cell Phone and Charger
Printer
Cabinet
Paper, Pens, Notepads, Stapler, Calculator, Highlighters
Fire Safe
Shredder
Step 4: Pay for Your Office Needs
Since the need to work and learn from home came out of the blue, you may not have the savings to purchase what you need. But not to worry, there are several ways to pay for the expenses. Credit cards are an option; however, they tend to have high interest rates. An alternative is a Personal Loan, like the low-rate Life Loan from Wheelhouse. With a fixed-rate and term and a minimum loan amount of $500, you can easily make a plan to pay off these expenses quickly. To learn more and apply for a Life Loan, visit WheelhouseCU.com/lifeloan
Step 5: Security
Once you've completed these four steps, you can set up your new office and/or classroom space in no time! With your spaces up and running, you should ensure your system(s) are always up-to-date and secure. You can update your systems manually or turn on Auto Update. Install an anti-virus program and make sure it updates daily.
Step 6: Minimize Distractions
The last thing to remember is to minimize distractions and do your best to keep your personal life from spilling over into your business life—and vice versa. Create a schedule, which includes breaks and lunches, and remember to walk away from your office space at the end of the day.