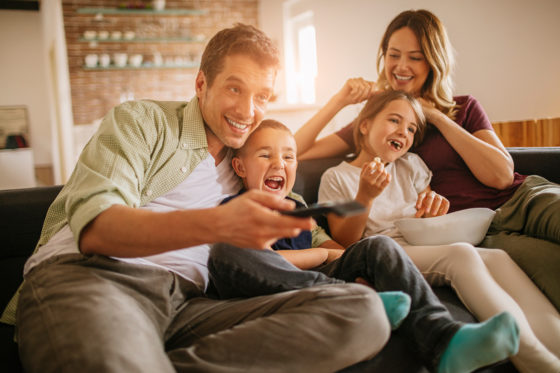 SOLAR LOANS
SAN DIEGO'S #1 SOLAR FINANCING LENDER
Apply online
RESIDENTIAL SOLAR LOANS
We work directly with our valued partners, including over 100 installers across Southern California, so that switching to solar is easy. With low rates and loans up to $80,000 our goal is that solar doesn't cost you money—now or later—but actually saves you money today and tomorrow. But that's not all—here are three more reasons to go solar: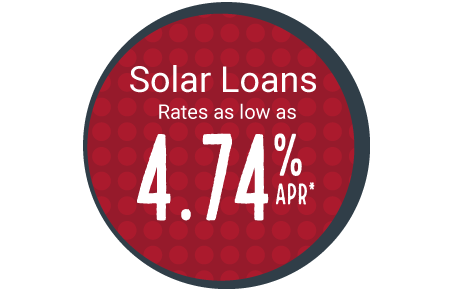 Increase the Value of Your Home
Installing solar adds significant value to your home and property, and can also offer tax benefits.
Help the Environment
Solar energy is clean energy, decreasing dependence on fossil fuels and lowering your carbon footprint.
Save Money on Your Electric Bill
Your solar panels can reduce your electric bill to zero or near zero, and you're protected against rising utility rates.
Solar is in our wheelhouse. We make it incredibly easy and affordable to switch to solar.
Streamlined process
We work on the financing directly with your chosen solar contractor
Flexible terms
Choose the terms and monthly payments that fit your budget
Local financing
Wheelhouse is a trusted, local credit union based in San Diego
Extensive network of contractors
We've built solid relationships with a large network of solar contractors
Expert service
We know solar, and can provide ongoing support and education about the solar installation process.
Low rates
As a credit union, we pass our earnings on to our members in the form of low rates and fees.
Get a 26% federal tax credit
When you buy a residential solar PV system, you may be eligible for a "Residential Renewable Energy" federal investment tax credit.
A federal tax credit of 26% of the total solar system cost is available for systems in place before 12/31/2020. Please consult your tax advisor.
Find out more about the cost of solar
Sell your extra energy with net metering
Use every kWh your system produces! During the day, many solar owners generate more electricity than they consume. Net metering lets you feed that unused electricity back into the grid and credits your electric bill.
You can use that credit towards the electricity you use at night or on especially cloudy days when your system produces less. You're only billed for the "net" energy used each month—the difference between what your solar power system produced and what your household used.
Today's Solar Loan Rates
Solar and Energy Efficient Loans
Terms

Maximum Loan Amount

APR*

Estimated monthly payment per $1,000

* APR = Annual Percentage Rate. All loans are subject to credit approval. Rates are based on credit worthiness, payment method and loan term. Rates are effective April 1, 2020 and are subject to change without notice.

+ Payment may be deferred for up to 120 days from loan funding. Interest will accrue during the deferral period. Not all borrowers will qualify.
++ Payment may be deferred for up to 90 days from loan funding. Interest will accrue during the deferral period. Not all borrowers will qualify.

Energy Efficient Loans includes Water Conservation program.

Product Details for Solar Product Details for Energy Efficient

Up to 96 months

$80,000

As low as 4.49%+

Estimated monthly payment per $1,000

$12.42 (at 96 months)

97 - 144 months

$80,000

As low as 5.49%+

Estimated monthly payment per $1,000

$9.50 (at 144 months)

145 - 240 months

$80,000

As low as 6.99%++

Estimated monthly payment per $1,000

$7.75 (at 240 months)
We Work Directly With Over 100 Solar Contractors
Contractor Network
Our preferred solar partners are able to offer their customers streamlined financing, competitive rates and flexible loan terms. Ask your solar contractor to join our network today or call us for a list of approved contractors.
Interested in Becoming a Preferred Partner?
We're looking for partners who share our commitment for healthy communities, local economic vitality and preserving the natural environment. Preferred partners enjoy our:
Streamlined application process
Dedicated solar staff
24/7 automated underwriting
Progress payment options
Already a Preferred Partner?
We want to help you grow your business by providing low-cost solar and energy efficiency financing to your valued customers. Check out the partnership for success section.
Make Your Loan Payments Online
We make it super easy for you to pay your solar loan online. Say goodbye to paper statements and envelopes, and say hello to online convenience. With this option, you can make loan payments from an external account or debit card. You can also set up recurring payments!
For payments from a Wheelhouse account, simply log into Digital Banking and choose the transfer function or 'Pay Loan' from the Dashboard.
Make a Payment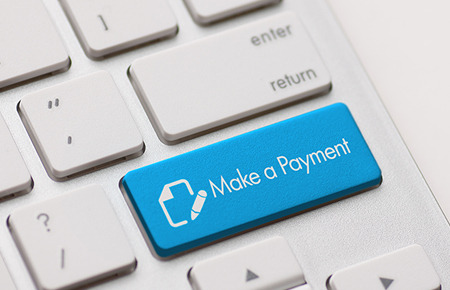 Stop by one of our branches

Back to Top