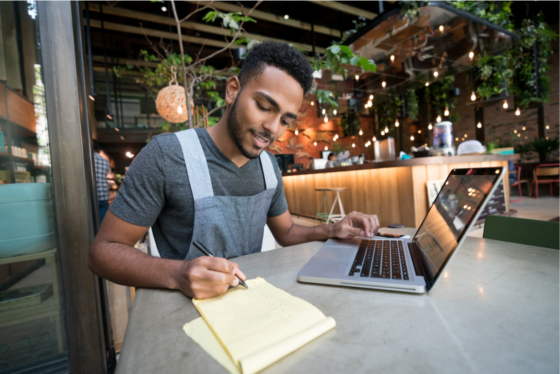 SBA Paycheck
Protection Program
We Have Reached Our SBA PPP Portal Capacity
Thank You for Your Application
Thank you to all of those who have applied for an SBA PPP Loan through Wheelhouse Credit Union. At this time, we have received hundreds of applications and have reached our SBA PPP Portal capacity. Our goal over the next few days is to complete the membership and underwriting requirements for all applications received so that we can get SBA funding to as many of these applicants as possible.
Wheelhouse Credit Union is honored to have the opportunity to help local businesses through the SBA PPP Loan process.
If you have submitted a completed SBA PPP Loan application, you will be receiving Next Steps communications via email or phone. Please be on alert for our communications as funding is dependent upon your timely response to all requests.
Paycheck Protection Program Purpose
The loan is designed to support small businesses adversely impacted during the COVID‑19 Emergency Declaration, and to support their efforts in keeping employees on their payroll. Loans guaranteed by the SBA under the PPP may qualify for loan forgiveness. The following are requirements, outlined by the SBA, that must be met to qualify for loan forgiveness:
All employees remain on payroll for eight (8) weeks
75 percent of funds are used for payroll and employee benefits
Any remaining funds are used for rent, mortgage interest, or utilities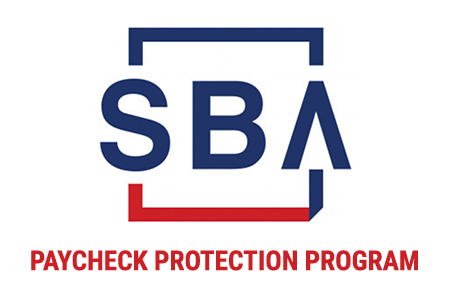 Who is Eligible
According to the U.S. Small Business Administration (SBA), small businesses that are affected by COVID‑19 may be eligible. To be considered a small business, you must meet at least one of the requirements below.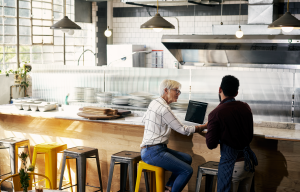 500 Employees or Less
If you are a business with 500 or fewer employees whose principal place of residence is in the United States, or if you are a business that meets the SBA's size standards by industry or any other SBA alternative standard, you are eligible.
Note: The 500-employee threshold includes all employees with full-time, part-time, or any other status. Businesses with more than 500 employees may still qualify. See FAQs for details.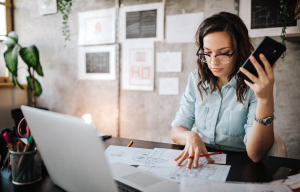 Non-Profits
If you are an organization that qualifies as one of the following and meets the SBA size requirement, you are eligible:
A 501(c)(3) nonprofit
A 501(c)(19) veterans organization
A Tribal business (sec. 31(b)(2)(C) of the Small Business Act)
A business with a NAICS Code that begins with 72 (must have two or more physical locations; size requirement is per location)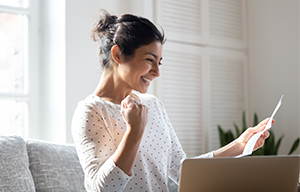 Self-Employed
If you are an individual who operates under a sole proprietorship, as an independent contractor, or as a self-employed person who regularly carries on any trade or business, you are eligible, provided you were in operation on February 15, 2020.
Who is Not Eligible
Anyone who is engaged in any activity that is illegal under federal, state, or local law.
If you are a household employer (individuals who employ household employees such as nannies or housekeepers), you are not eligible.
An owner of 20 percent or more of the equity of the applicant is incarcerated, on probation, on parole; presently subject to any indictment, criminal information, arraignment, or other means by which formal criminal charges are brought in any jurisdiction; or has been convicted of a felony within the last five years.
You, or any business owned or controlled by you or any of your owners, has ever obtained a direct or guaranteed loan from the SBA or any other Federal agency that is currently delinquent or has defaulted within the last seven years and caused a loss to the government.
What You Need to Apply
In order to get your application submitted as seamlessly and quickly as possible, please be ready with the following documentation:
Details about your business including business name, complete address, applicants name, telephone and email address
Average monthly payroll documentation
Details of full-time employees and payroll costs
2019 Tax Forms (all four quarters of 2019 and Q1 2020 if available)

Form 941, 944, 1099s, Payroll processor records

Proof of mortgage or rent, mortgage interest, utility expenses
Articles of Incorporation
Verification of all owners of over 20%
Copies of valid IDs for all of these owners
Email addresses for all of these owners
Proof of active and good standing status of business
A completed SBA PPP Application Form
SBA Express Bridge Loans
Provides access to up to $25,000 (must already have a business relationship with an SBA Express Lender)
FAQs
PPP stands for Paycheck Protection Program which was created to provide small businesses with funds to pay up to 8 weeks of payroll costs including benefits.
As a smaller financial institution, we take special care of all of our applicants and offer personalized service to ensure those who live and work in San Diego have the resources they need to succeed.
A previously established membership is not required. However, if one does not already exist, you will need to establish a new membership to apply and receive funds through Wheelhouse Credit Union.
Small businesses can borrow up to 2.5 times their normal monthly expenses; Maximum Wheelhouse PPP Loan size is $500,000.
No collateral or personal guarantees are required.
Yes, funds provided through the PPP come in the form of loans that will be fully forgiven when used for payroll costs, interest on mortgages, rent, and utilities (at least 75% of the forgiven amount must have been used for payroll).
Yes, funds can also be used to pay interest on mortgages, rent, and utilities.
Loan payments will be deferred for six months from the date of disbursement. However, interest will accrue during this deferment.
Yes, forgiveness can be given and is based on the employer maintaining or quickly rehiring employees and maintaining salary levels. Forgiveness will be reduced if full-time headcount declines, or if salaries and wages decrease.
Small businesses with 500 or fewer employees – including nonprofits, veterans organizations, tribal concerns, self-employed individuals, sole proprietorships, and independent contractors are all eligible.
A business can qualify with more than 500 employees if it meets both tests in SBA's "alternative size standard" as of March 27, 2020: 1) maximum tangible net worth of the business is not more than $15 million; 2) the average net income after Federal income taxes (excluding any carry-over losses) of the business for the two full fiscal years before the date of the application is not more than $5 million.
Loans will be processed and granted on a first-come, first-serve basis.
Wheelhouse will quickly send a recommendation to SBA for their final approval.
No, all loans must be applied for through our online system.
We will send you an automatic email that your application has been received.
We will send you a verification email and/or call you.
We will keep your application in our que and submit if additional funding becomes available.
All loans will have the same terms regardless of lender or borrower.