We are here for you
Please check back for updates | This page was updated on April 3, 2020 at 09:16am
Our Credit Union is committed to serving and supporting you through the development of the Coronavirus (COVID-19). We are keeping your funds safe and accessible to you and will continue to do so as an essential part of our community. As a federally insured institution, you can rest assured that your deposits are protected up to the maximum amount allotted by the National Credit Union Administration (NCUA). We are here for you. Wheelhouse is committed to providing stability, in a time of uncertainty, and financial relief, to our Members in need.
Member Service
Although we strongly encourage the use of our digital and mobile platforms, our El Cajon Branch, Chula Vista Branch and Phone Branch, as well as more than 30,000 ATMs remain open and ready to serve you.
Our Downtown Branch is currently closed for deep cleaning and will reopen for appointments only on Monday, March 30.
ATM Access
Our 30,000 ATMs are accessible and open. Use the link below to search a location near you.
Branch hours, ATM and Shared Branch locations
Your well-being is our priority
For your health and safety, we will continue to follow the CDC's protocol for social distancing to limit the spread of COVID-19. In our Branches:
We will be limiting the number of people inside the Branch at any given time.
When inside, please allow a 6–foot distance between yourself and others.
Utilize sanitized wipes before and after every transaction.
Avoid hand shakes and hugs.
Handle cash with care.
Thank you for your cooperation.
Bank by Appointment
During this time, Members may make an appointment at any Branch by clicking here.
Financial Relief
Our hearts go out to our Members who are experiencing financial hardships as a result of COVID-19. We are here to support you and have the following programs available. If you do not need financial relief, we encourage you to continue making your payments as usual.
Consumer Payment Deferral1
We are now offering loan deferment options with no fees for vehicle loans, personal lines and loans, home equity lines of credit, and credit cards. Our Loan Deferment Program is flexible, so you can choose the deferral that is best-suited for your needs.
Lines of Credit, Home Equity Lines of Credit, and Credit Cards
Defer a payment for 30 days, up to three (3) months (90 days), with no additional fees. This option is available for request on a month-to-month basis.
Vehicle Loans and Personal Loans
Defer a payment for 30, 60, or 90 days, with no additional fees.
Relief Line of Credit2
If you are struggling to make your normal payments and day-to-day purchases, our Relief Line of Credit may be the right option for you. Get access to up to $5,000 at a
2.99%
introductory APR* through 12/31/2020. After that, standard APR, as low as 12.49% APR, based on credit-worthiness.
Follow these steps to apply online:
1. Select "Apply for a Loan"
2. Choose "Line of Credit"
3. Select "Financial Assistance"
4. Enter your desired loan amount
5. Complete the application process
Residential Deferment Relief3
Payment deferrals are available for Mortgage, Solar, and Energy-Efficient Loans for up to 90 days with no additional fees. To request a Residential Deferral, please contact our Phone Branch and ask to speak to our Special Accounts Department.
Your Funds Are Protected
Your deposited funds are safe and protected at Wheelhouse Credit Union. As a state-chartered federally insured credit union, your money with Wheelhouse is protected by the National Credit Union Shared Insurance Fund. This is administered by the National Credit Union Administration (NCUA), a federal agency that insures deposit accounts up to $250,000.
Bank from Home
You can conduct many transactions from the comfort of your own home.
Below are some of the most common ways to utilize our Digital Banking, Mobile App, and Card Protection App to bank anywhere, anytime.
Digital Banking
View your transactions, balances and account details
Open a new account or start a new loan application
Pay anyone with "Money Move"
Schedule bill payment
Update your contact information
Transfer funds and make payments
Enroll or log in to Digital Banking
If you need assistance with enrollment or setup, please call us at 619-297-4835.
Mobile App
Make mobile deposits
View and manage your accounts
Schedule bill payments
Set alerts and notifications
Card Protection App
Suspend card usage
Set transaction limits
Decline ATM transactions
Decline international transactions
Decline online transactions
Receive real-time alerts via SMS, email, and/or push notifications

Alerts include: Card not present, amount-based transactions, international transactions, declined transactions, gas station transactions, and ATM withdrawals
Healthy Practices
We are following the health and safety guidelines provided by the Centers for Disease Control (CDC) and encourage our Members to do the same.
Keep at least a 6-foot distance from others
Wash your hands regularly with soap and water for at least 20 seconds
Use hand sanitizer that contains at least 60% alcohol
Avoid touching your eyes, nose, and mouth with unwashed hands
Regularly disinfect frequently touched surfaces
Increase ventilation by opening windows or adjusting air conditioning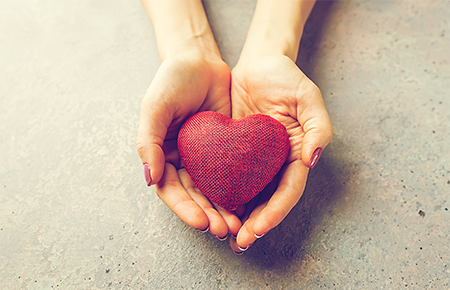 Protect Yourself From Scams
Unfortunately, during times like this, scammers will be preying on unsuspecting victims. Be on alert for scams that are founded in fears of COVID-19. Carefully check links in unsolicited emails by hovering your cursor over them and do not click on them if they are suspicious. Be wary of unexpected phone calls requesting personal information; if an offer sounds too good to be true, it probably is. Do not visit unknown websites for the latest information of the virus. Instead, visit trusted sites like the CDC, World Health Organization or reputable news outlets.
Please note: There is currently no approved cure or vaccination for COVID-19.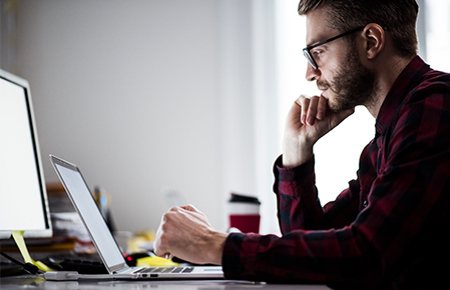 Latest Scam Alert for COVID-19
Stimulus Package Related Scams
Fraudsters are contacting individuals through text, social media posts or phone calls informing them that they can get the special grant to help pay medical bills. These messages include a link directing individuals to a fraudulent government agency site called "U.S Emergency Grants Federation". Visitors to the site are asked to provide personal and private information and in some cases, they are asked to pay a 'processing fee' in order to receive grants from the stimulus package.
Solution – Do not provide any information to the requested source, as the Internal Revenue Service, Social Security Department or other government entities do not contact individuals by social media posts, text messages or phone.
Stimulus Payment Fraud
Coronavirus stimulus payments will likely be in the form of direct deposits or through US Treasury checks. Fraudsters could steal checks out of the mail or produce counterfeit checks. Fraudsters may also attempt to lure Members into providing their account number in the pretense of direct depositing the stimulus payment into their account.
Solution – Do not provide any information to the requested source. Wheelhouse is here to protect you. We have the available resources to verify the authenticity of US Treasury checks.
Disclosures
*APR = Annual Percentage Rate
1Interest will continue to accrue during the payment deferment and will cause your loan to extend beyond the original maturity date. This will change the total amount and schedule of repayment. All other terms and conditions of the loan will remain unchanged. Payment deferral available up to 90 days within a 12-month period. If your loan is protected with Credit Life and/or Disability, skipping a payment may subject your benefits to change or cancel. Refer to your Credit Life and/or Disability Contract. Either Member on the Loan Agreement may sign the COVID-19 Payment Extension Request Form. If you have GAP Insurance coverage on your loan, you can skip a maximum number of payments stated in your GAP agreement, during the life of the loan to receive full GAP coverage. Terms and conditions subject to change without notice.
2Additional discounts to not apply. All loans subject to credit approval. Payments will be due the 15th of every month, with a minimum payment amount of 3% of the balance, or $25, whichever is greater. Terms and conditions subject to change without notice.
3Borrow up to $5,000 at a 2.99% introductory APR* through 12/31/2020. After that, standard APR, as low as 12.49% APR, based on credit-worthiness. Subject to credit approval. Terms and conditions subject to change without notice.