A Letter from Our President & CEO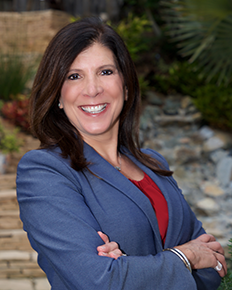 Dear Members,
Your health and well-being are our highest priorities, which is why we are reaching out to offer you some peace of mind during this time.
As news about the Coronavirus (COVID-19) further develops, we continue to monitor and follow up-to-date recommendations from the Centers for Disease Control (CDC), to ensure we respond accordingly while continuing to provide you with uninterrupted service. Included, you will find our current position related to the pandemic, as well as an outline of digital resources available to do your daily tasks, while remaining diligent in protecting your health.
To ensure you have access to your funds and can conduct transactions from anywhere, we have a comprehensive Digital Banking, Mobile App, and Card Protection App. We encourage you to utilize these assets in order to alleviate the need to visit public spaces. Outlined below are some of the actions you can do on each platform:
Digital Banking
View your transactions, balances and account details
Open a new account or start a new loan application
Pay anyone with "Money Move"
Schedule bill payment
Update your contact information
Transfer funds and make payments
Enroll or log in to Digital Banking
If you need assistance with enrollment or setup, please call us at 619-297-4835.
Mobile App
Make mobile deposits
View and manage your accounts
Schedule bill payments
Set alerts and notifications
Card Protection App
Suspend card usage
Set transaction limits
Decline ATM transactions
Decline international transactions
Decline online transactions
Receive real-time alerts via SMS, email, and/or push notifications

Alerts include: Card not present, amount-based transactions, international transactions, declined transactions, gas station transactions, and ATM withdrawals
Although we strongly encourage the use of our digital and mobile platforms, our Branches and Phone Branch remain open and ready to serve you. Our cleaning service and facilities team continue to wipe down surfaces, door handles/hardware and ATM machines more frequently during this time. Our staff is supplied with Purell dispensers, Clorox wipes, and tissues. Staff has also been advised on precautions to take in order to promote the safety of our Members and team.
Health Recommendations
The CDC has a variety of health and safety recommendations relating to cleaning, hygiene, travel, public spaces, and more. Stay informed on such recommendations by visiting the CDC website regularly. We have listed some of the CDC recommendations below:
Keep at least a 6-foot distance from others if COVID-19 is spreading in your community
Wash your hands regularly with soap and water for at least 20 seconds
Use hand sanitizer that contains at least 60% alcohol
Avoid touching your eyes, nose, and mouth with unwashed hands
Regularly disinfect frequently touched surfaces, including:

Tablets, phones, laptops, keyboards, etc.
Tables, desks, doorknobs, light switches, countertops, sinks, etc.

Increase ventilation by opening windows or adjusting air conditioning
Limit food sharing
Stay Protected and Reach Out if You Need Help
You are our top priority. If you are financially impacted by the Coronavirus, please do not hesitate to reach out to us at 619‑297‑4835 or 888‑907‑3628.
Sincerely,


Lisa Paul-Hill
President & CEO
Be on alert for scams that are founded in fears of COVID-19. Carefully check links in unsolicited emails by hovering your cursor over them and do not click on them if they are suspicious. Be wary of unexpected phone calls requesting personal information; if an offer sounds too good to be true, it probably is. Please note: There is currently no approved cure or vaccination for COVID-19.