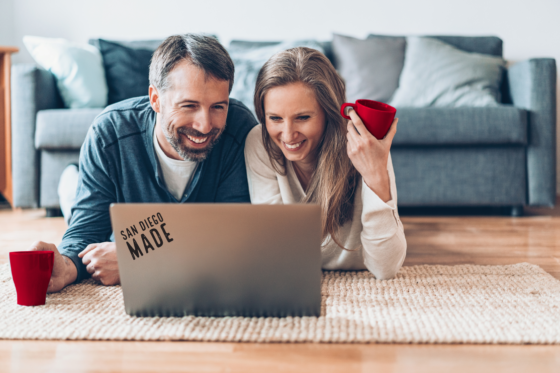 Certificate
Earn 2.50% APY*
on an 11-Month
Certificate
$1,000 Minimum Deposit†
Begin Earning
The Benefits of a Wheelhouse Credit Union Certificate
Low Risk
A Certificate locks you in to earn a fixed rate for a set period of time.
Predictable
No matter what happens in the market, you continue to earn with a stable yield.
Secure
Wheelhouse Credit Union is federally insured by the NCUA.
Keep Your Money Local
Wheelhouse Credit Union is San Diego Made, from local branches and staff, to supporting local Members and charities.
Not for Profit
Our Member-owned not-for-profit model allows us to provide Members with better rates.
Stable
Wheelhouse Credit Union was established in Downtown San Diego in 1934. This year, we are proudly celebrating 85 years of service and commitment to San Diego.
How Much Can My Certificate Earn?
Disclosures
Rates effective as of September 1, 2019
*APY = Annual Percentage Yield. The promotional rate of 2.50% APY on an 11-Month Certificate is valid as of 9/1/19 and is a limited-time offer. A minimum opening deposit and balance of $1,000 new money is required to earn the stated rate. May be combined with funds already on deposit at Wheelhouse Credit Union. The APY for Certificates assumes principal and dividends paid quarterly remain on deposit until maturity. If the dividends are withdrawn prior to maturity, the APY will be lower. A penalty may be imposed for withdrawals made before maturity. Fees could reduce earnings on the account. Minimum daily balances must be maintained to earn dividends and avoid closure. Upon maturing, an 11-month certificate will automatically rollover to a 12-month certificate at the rate in effect at that time. Certificate APYs, conditions and terms are subject to change without notice. Membership is required. See your account disclosure for full details.
†Earn stated rate when opened with outside funds of $1,000.

Back to Top